Markituka (Mari Kita Tukar Kado) ala BBI Jabodetabek kembali lagi. Yeaayy...
Demi mendukung suksesnya acara ini dan agar para giver saya tidak kesulitan beliin saya buku, maka saya akan memposting buku-buku yang ada di daftar harapan saya. Buku yang saya tulis memang sudah edisi yang sesuai keinginan saya ya.
Dan list ini nggak berurutan kok.
1. Flipped - Wendelin Van Draanen
Salah satu buku yang paling awet di wishlist saya. Hehehe...abis entah kenapa, rasanya bintang-bintang belum bergerak selaras untuk mewujudkan keinginan saya yang ini (iya...saya juga gak mudeng saya ngomong apa kok barusan). Yah siapa tahu kamulah yang dikirimkan bintang untuk memenuhi keinginan saya. Please, someone, beliin atuhlaaahh buku ini. Entah kenapa saya pengennya buku ini dihadiahin. Bukan beli sendiri. Padahal dah bolak balik pegang bukunya waktu di India. Tetap aja gak jadi beli x)).
Buku ini bisa didapatkan di
OpenTrolley
ato
Periplus
.
2. The One and Only Ivan - Katherine Applegate
Salah satu buku pemenang Newberry yang katanya wajib baca (yaa sebenarnya semua buku Newberry wajib baca sih menurut saya).
Satu alasan khusus kenapa mupeng sama buku ini adalah : tokohnya seekor gajah! Kinda reminds me of Dumbo, my fav cartoon character.
Maaf...saya cuma nemu Ivan di
OpenTrolley
. Tapi siapa tahu kalian (PD aja giver-nya lebih dari satu) bisa nemuin di tempat lain.
Dan baidewei....ini juga salah satu wishlist yang hampir sama tuanya dengan Flipped. Saya juga gak paham kenapa saya belum berjodoh sama buku ini. Hahahaha....
3. A Corner Of The Universe - Ann M Martin
Kamu tahu serial The Baby Sitter Club yang fenomenal itu?
Yaa gak tahu juga gapapa sih. Tapi pokoknya saya ngefans banget sama serial itu dulu. Dan buku ini ditulis oleh pengaran yang sama dengan serial favorit itu. Bahkan buku ini masuk newbery honor pula. Wajar dong saya kepo. Bisa beli di
Periplus
ato
OpenTrolley
4. Every Day - David Levithan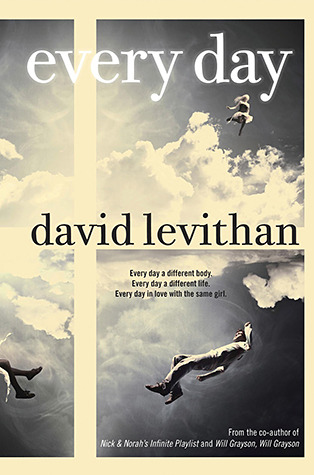 Saya termasuk penggemar setia Levithan. Dan ini termasuk salah satu buku yang awet di wishlist saya. Buku ini bisa dibeli di
Periplus
.
5. Manuskrip Sejarah 45 Tahun PKI
Buku bisa diperoleh di TB Ultimus dengan memesannya via email ke ultimus_bandung @yahoo.com (bebas ongkos kirim ke seluruh nusantara)
6.
A Snicker Of Magic - Natalie Lloyd
I just love the cover. And the fact that this is a middle grade book just solidify my love for it.
7.
Nick and Norah Infinite Playlist - David Levithan & Rachel Cohn
Ini salah satu YA klasik sih. Siangan klasiknya dengan TFIOS. Tapi saya BELUM PUNYA JUGAA!! (O_o) Jadi saya penasaran sama buku ini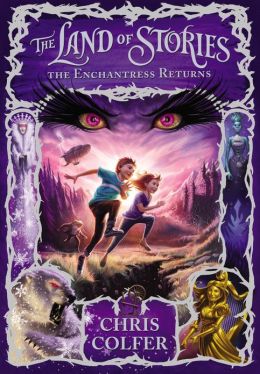 Saya punya buku pertamanya jadi pengen punya buku kedua. Lagian covernya yang cantik selalu menggoda iman.
9. Capture The Flag (Kate Messner)
Premis tentang 3 anak yang terjebak di bandara kayaknya seru. Covernya pun oke. Dan terutama, ini hasil nyontek dari blog Mbak Astrid yang biasanya satu selera sama saya.
OpenTrolley
dan
Periplus
10. All The Answers (Kate Messner) :
Nyontek dari Mbak Astrid lagi. Covernya bagus. Ceritanya agak misteri untuk MG. Me likey.
Periplus







11.

A Pocket Full of Murder (R.J. Anderson)

:
12. Intelegensia Embun Pagi - Dee Lestari : Alasannya sesimpel pengen lengkapin koleksi supernova aja kok. Maap yaa buku-buku dari BukuKita gak ada gambarnya. Abis gak bisa dikopas sih.
13. The Doll People - Ann M Martin
Saya emang punya obsesi tersendiri sama buku-buku yang mengisahkan boneka yang hidup. Maklum waktu kecil kebanyakan baca dongeng Enid Blyton tentang boneka dan pesta minum teh yang mereka adakan. Lagian buku ini ditulis oleh Ann M Martin. OpenTrolley. Periplus.
14. The Meanest Doll In The World
Lanjutan dari buku pertama sih. Karena yaa...kalo udah ngasi yang pertama, kenapa gak lanjut ke yang kedua. Ye kan? ;) OpenTrolley.
15. Carlos Maria Dominguez - Rumah Kertas
Ngehits di lingkup pertemanan buku saya. Jadi kepo. Bisa dibeli di laman penerbitnya langsung, yaitu di
sini
16. Akiyoshi Rikako - Holy Mother
Nama Akiyoshi Rikako kayaknya jaminan mutu buat penggemar novel thriller. Saya jadi penasaran sama buku ini. Apalagi banyak yang bilang endingnya seru.
Opa Tolkien salah satu penulis favorit saya. Tapi sejauh ini bukunya yang saya baca baru yang berhubungan dengan dunia LOTR saja. Jadinya penasaran baca karyanya yang gak berhubungan dengan LOTR.
18. The Silmarillion - JRR Tolkien
Siapa siihh yang gak ngiler dengan novelnya Opa Tolkien ini? Apalagi untuk saya yang emang pengoleksi karya-karya beliau.
19. The Architecture of Love - Ika Natassa
Yaa karena ini bukunya Ika dan yaaa...gitu deh *shrugs*
Okay, Giver. Cuma segitu kok wishlist saya (cuma???)
Yaa emang banyak sih. Soalnya saya suka males bikin wishlist. Jadi sekalinya bikin langsung yang panjaaangg. Kalo kapan kapan disuruh bikin WL lagi, kan tinggal saya edit dari wishlist lama. Hehehe... X)