Wishful Wednesday ini sepertinya saah satu meme tersukses di kalangan BBI. Selama ini saya belum pernah ikutan. Bukan karena gak tertarik ato karena gak punya wishlist, tapi karena saya tipe orang yang gak bisa posting sesuatu secara rutin.
Namun akhir-akhir ini ada satu buku yang bikin saya kepikiran mulu pengen punya :)).
Dan buku itu adalah :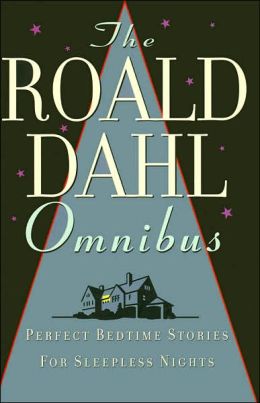 Kumpulan short stories-nya Roald Dahl tapi untuk dewasa. Aneh memang, saya gak suka short stories. Tapi secara ini Dahl, saya jadi kepengen.
Sebenernya saya udah pernah ketemu buku ini waktu ke Bras Basah liburan kemarin. Saya menemukan versi hard cover, kondisi masih mulus, dengan harga lumayan pula. Sayangnya pengeluaran sudah banyak, so I couldn'tn afford this book at that time. Dan akhirnya buku itu dibeli rekan saya Nur Aulia Afina dari The Black In The Book.
Sementara saya? Cuma kebagian ngilernya :))
Tapi gapapa. Saya percaya saat kamu berharap dan berusaha keras akan sesuatu hal, semesta akan membantumu dengan caranya sendiri. #aihsyedap. So...semoga ada di antara pembaca blog ini yang menemukan buku ini dan menginfokannya ke saya. Syukur-syukur sekalian dibeliin. #eh
Itulah buku impian saya di WW pertama ini. Gimana dengan kamu? Kalo mau ikutan meme ini, gini caranya :
1. Silakan follow blog
Books To Share
– atau tambahkan di blogroll/link blogmu =)
2. Buat posting mengenai buku-buku (boleh lebih dari 1) atau segala hal yang berhubungan dengan kebutuhan bookish kalian, yang jadi inceran kalian minggu ini, mulai dari yang bakal segera dibeli, sampai yang paling mustahil dan hanya sebatas mimpi. Oya, sertakan juga alasan kenapa buku/benda itu masuk dalam wishlist kalian ya!
3. Tinggalkan link postingan Wishful Wednesday kalian di Mr. Linky (klik saja tombol Mr. Linky di bagian bawah post). Kalau mau, silakan tambahkan button Wishful Wednesday di posting kalian.
4. Mari saling berkunjung ke sesama blogger yang sudah ikut share wishlistnya di hari Rabu =)